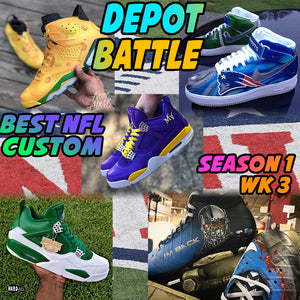 Best NFL Custom - Depot Battle S1 W3
Football is back and better than ever! This week we got a bunch of incredible artists going head to head to see who has the best NFL custom. Make sure to cast your vote & also COMMENT BELOW and let us know what next weeks theme should be! Everyone who comments is entered to win a free prize. The winner will be chosen at random so the more you comment the better your chances are!
CONGRATS TO @SWBARTWEAR FOR WINNING THIS WEEKS DEPOT BATTLE! 
---
1 comment