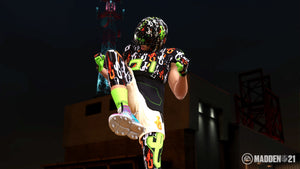 John Geiger X Madden 21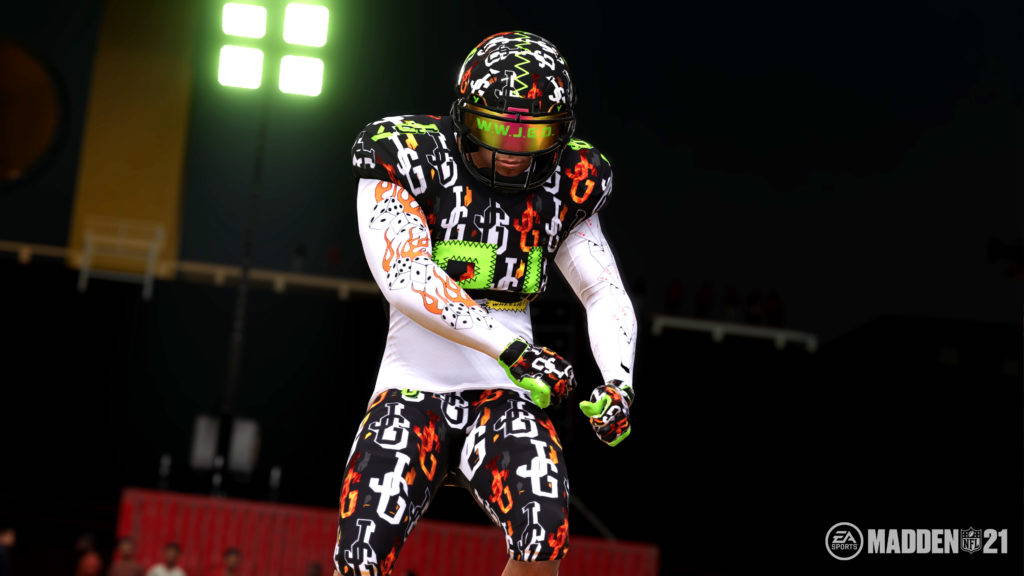 John Geiger Signs EA Sports Partnership: Drops Exclusive Madden 21 Capsule

Independent designer John Geiger has been making a name for himself in the world of luxury footwear and fashion through his namesake brand, John Geiger Co. Geiger has consistently turned heads in the industry, landing his designs into the wardrobes and onto the feet of many fashion forward athletes. Geiger's sock-like luxury sneakers have likely been spotted in your favorite player's sneaker rotation on game day.
After inking a groundbreaking deal with EA Sports for the September 26th release of Madden 21, Geiger's signature footwear will now be part of the game itself. You will be able to play with a cleat version of his popular 002 High's sneakers. Geiger's branded designs are now available to rock virtually through Madden's "The Yard" game mode. By selecting the 'Miami Port' arena users can unlock the exclusive JG capsule by competing in various gameplay challenges. The collection features some of Geiger's boldest designs including the classic hightop Volt 002s and his mismatched "What The" pair. Along with the shoes, the JG brand signature logos have also been integrated into wearable features such as helmets, jerseys and gloves.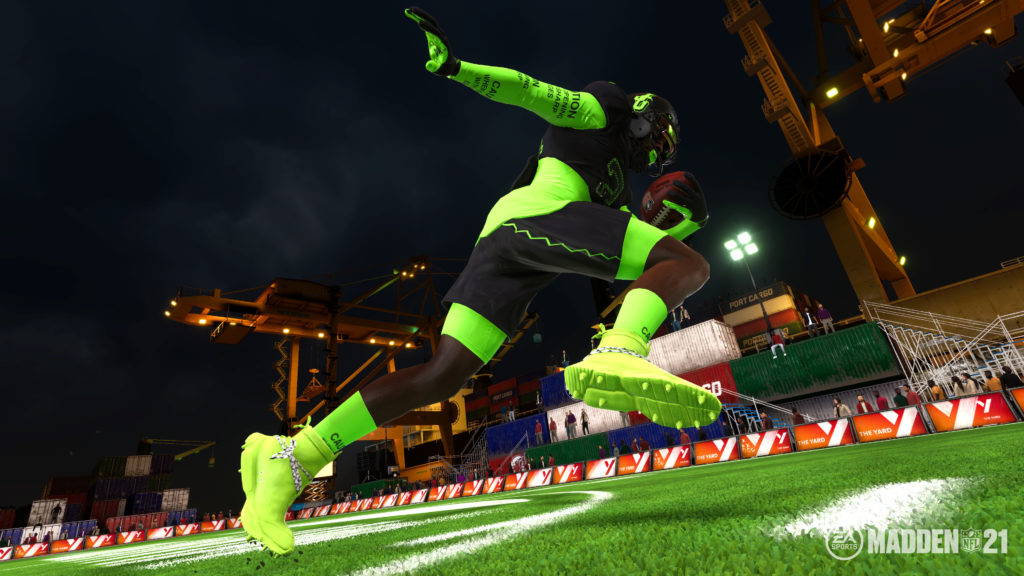 This collaboration solidifies Geiger as the first designer to integrate fashion products and branding into a Madden franchise video game. Geiger's creative vision for Madden 21 has already generated significant hype around the game's release. Madden fans have shared their unlocked JG gear across social media platforms expressing their approval. This new partnership between EA Sports and Geiger might just unlock a new creative direction for designers, giving other creative artists the opportunity to have their work featured in future sports gaming franchises. Geiger has also teased the release of a physical Volt colorway as well as other EA Sports branded items with details to be announced later this week. Stay tuned.
Geiger has also teased the release of a physical Volt 002 High color way and made it official that they will be released this Friday, October 2nd at noon EST. He also has hinted at a possible drop of Madden gear donning the JG branding in the near future. Stay tuned for more updates and we will see you on the field.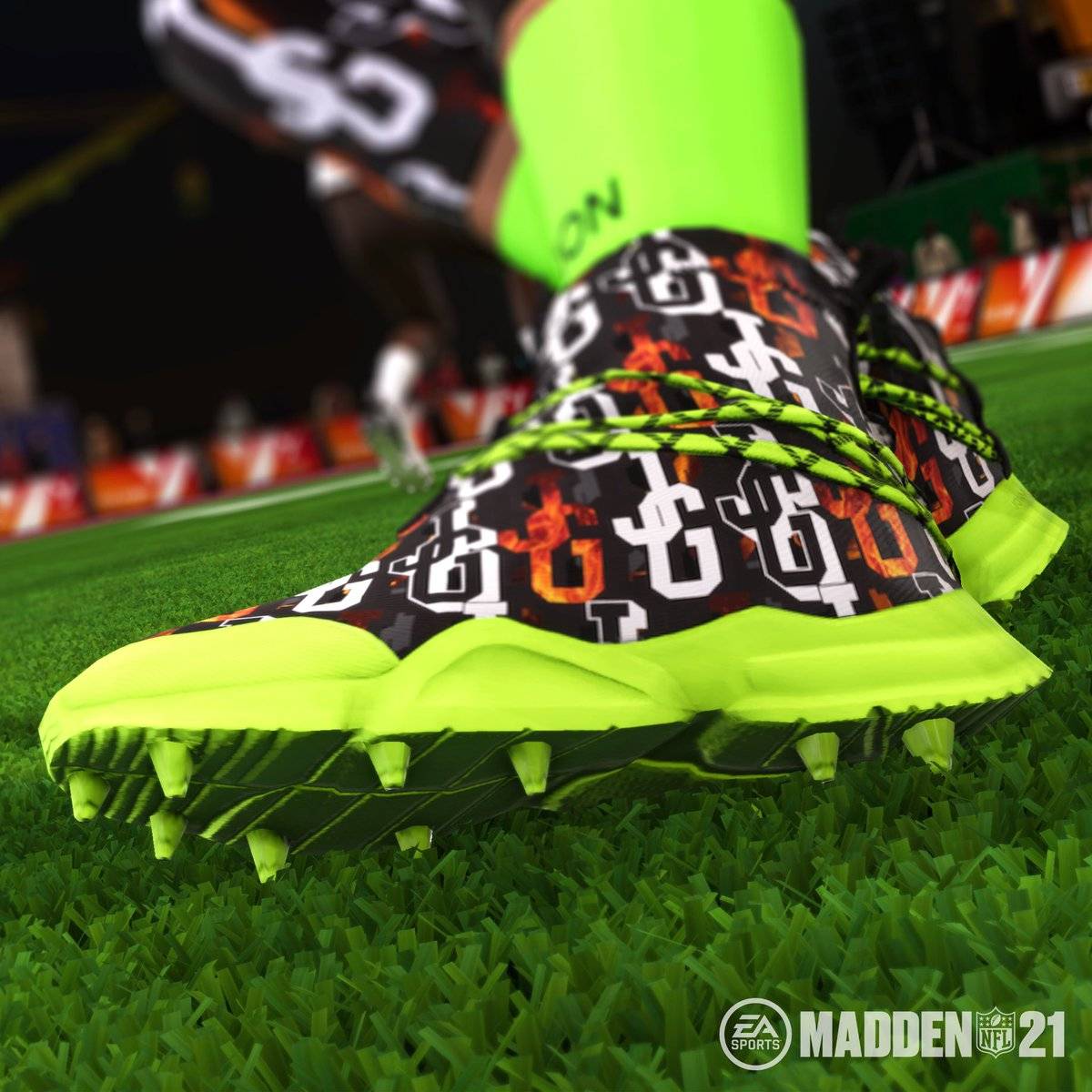 ---